>
>
>
Fried Pork and Cabbage with Chili Oil


This is a fried dish that is easy to cook with popular ingredients. In the recipe, umami from pork enriches the umami and
sweetness of cabbage. With the chili oil in the last step, it gives the dish a restaurant-level taste.
Umami Score of Main Ingredients in the Recipe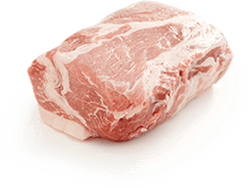 Pork
Inosinate : 230mg/100g
Cabbage
Glutamate : 30?50mg/100g
Pork is rich in inosinate, cabbage is rich in glutamate and so forth. Pairing of these two ingredients provides umami synergy and makes dish tasty.

Cooking time : 10 minutes
Calorific Value : 450 kcal
■Ingredients( for 2 persons )
・200 g thinly sliced pork ribs
・2 cabbage leaves
・sesame oil as you like
・salt and pepper as you like
・1 tsp soy sauce
・2 tsp chili oil
■ Recipes
1.

Cut the pork into 4cm width. Cut the cabbage into chunky pieces.

2.

Heat the sesame oil in a frying pan and fry the pork. Please make sure that the meat does not overlap.

3.

Turn the pork over when it becomes golden brown and add the cabbage.

4.

Sprinkle it with salt and pepper. Add soy sauce to the outer part of the pan. Add chili oil to finish up and mix quickly.