The special lesson for winner of Umami Cooking Competition
February 2021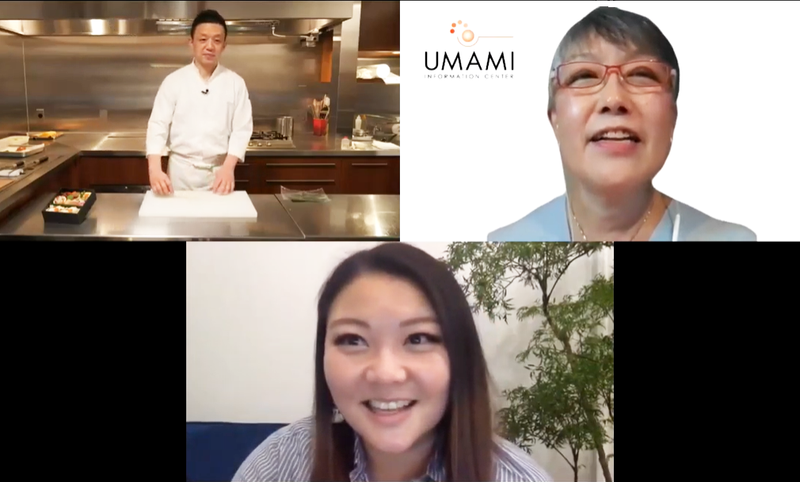 On February 21, 2021 the Umami Information Center (UIC) presented an online special lecture "Webinar for the winner of the Umami Cooking Competition" to the young American chef Amanda Lee.
Amanda is a promising chef who took the grand prize in the 2019 United States of Umami Culinary Competition held in Charleston, SC in the fall of 2019 in which the six finalists from culinary schools across US participated. See: The 2019 United States of Umami Culinary Competition
The winner of this competition was to be given the opportunity to train in Japan, but due to COVID-19 pandemic, a special online training program was implemented in 2019.
The special training was relayed between New York and Tokyo. In the first half, Dr. Kumiko Ninomiya of UIC lectured on essential knowledge for the new generation chefs, including umami in Japanese dashi and soup stocks around the world.
Dr. Ninomiya also explained about umami hidden in Japanese kaiseki bento, which is presented in the cooking demonstration in the second half of the lecture.
In the latter half of the webinar, Chef Ryohei Hayashi, the owner of the Japanese restaurant Tenoshima, Tokyo and one of Umami Ambassadors in Japan, demonstrated a beautiful Japanese Kaiseki-style lunch box. As one of the featured chefs in Japan, Chef Hayashi creates unique Japanese dishes while keeping up the tradition. He gave a demonstration of the traditional preparation of some dishes in the bento to Amanda.
Amanda was staring at the online screen intently. She was very interested in Chef Hayashi's recipe of how to make unique Japanese soup stock using dried tomatoes and minced meat, without using any Japanese ingredients.
"The webinar was very inspiring. I learned about the five flavors and five colors of Japanese food, and the spirit of hospitality. I was very impressed," she said.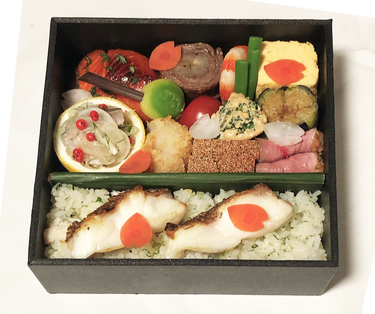 The Umami Information Center hopes that Amanda Lee will use her knowledge of umami to play an active role in the US culinary scenes.