Shojin Ryori restaurant Daigo,Chef Daisuke Nomura Part3
Shojin Ryori restaurant Daigo,Chef Daisuke Nomura
February 2023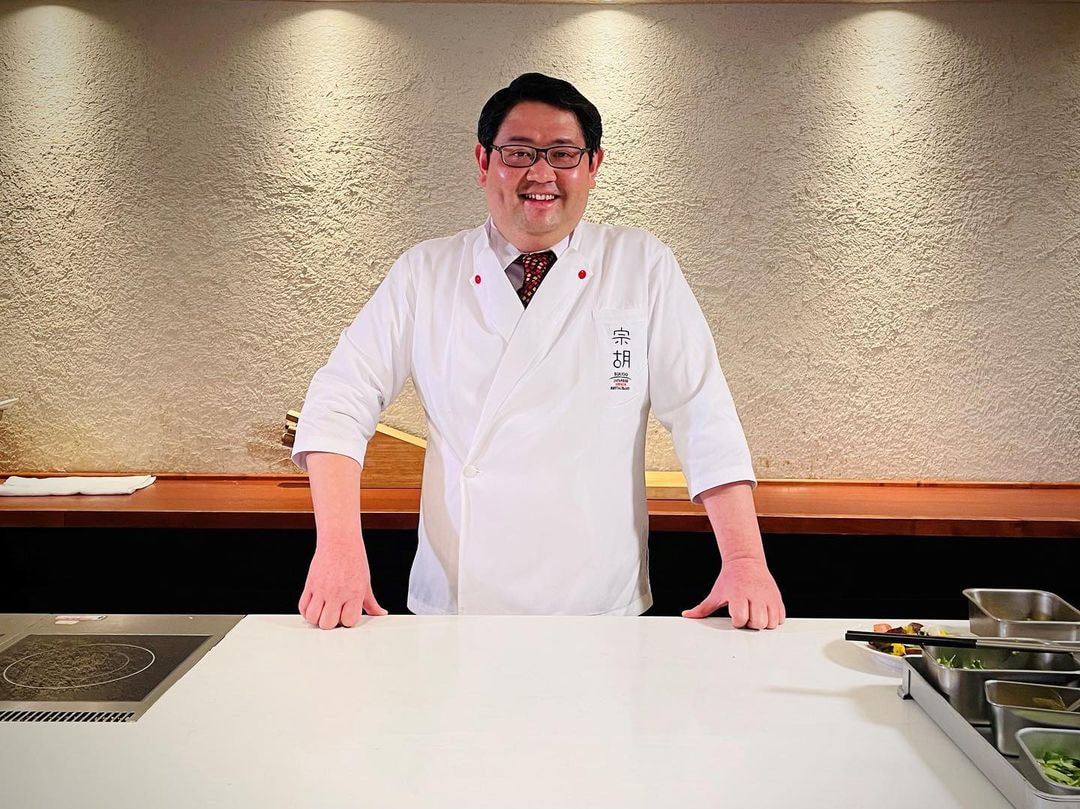 Plant-Based Umami from Japan: Recipe - Cold tomato with Matcha sauce
This is a plant-based recipe from Chef Daisuke Nomura, the owner of Shojin-Ryori Restaurant Sougo in Tokyo. Umami from Dashi, bright red tomatoes and green Matcha are all layered, and shine through like the summer sun.
Serves 4
Ingredients:
4 ripe large tomatoes, peeled
800ml water
180g sugar
A pinch of salt
200ml vegetable Dashi stock (see part 2)
20ml Shoyu soy sauce
1 TBSP Mirin
6g Matcha mixed with 80ml hot water
15g potato or corn starch
Method:
1. Put water, sugar and salt into a pan and bring to the boil. Add tomatoes, and cook for 3 minutes.
2. Move the tomatoes and the cooking liquid into a bowl. Have another bowl filled with iced water to form an ice bath. Place the bowl with tomatoes over the ice bath to quickly cool it down.
3. Leave the tomatoes in the cooking liquid to marinate overnight.
4. Dissolve the Matcha powder into the hot water.
5. Heat the dashi, shoyu and mirin in a saucepan. Add starch mixed with 40ml water.
6. Add the matcha then remove from the heat while stirring. Again, rapidly cool down the sauce with a bowl of ice bath.
7. Pour the sauce onto a plate and place the marinated tomato on top.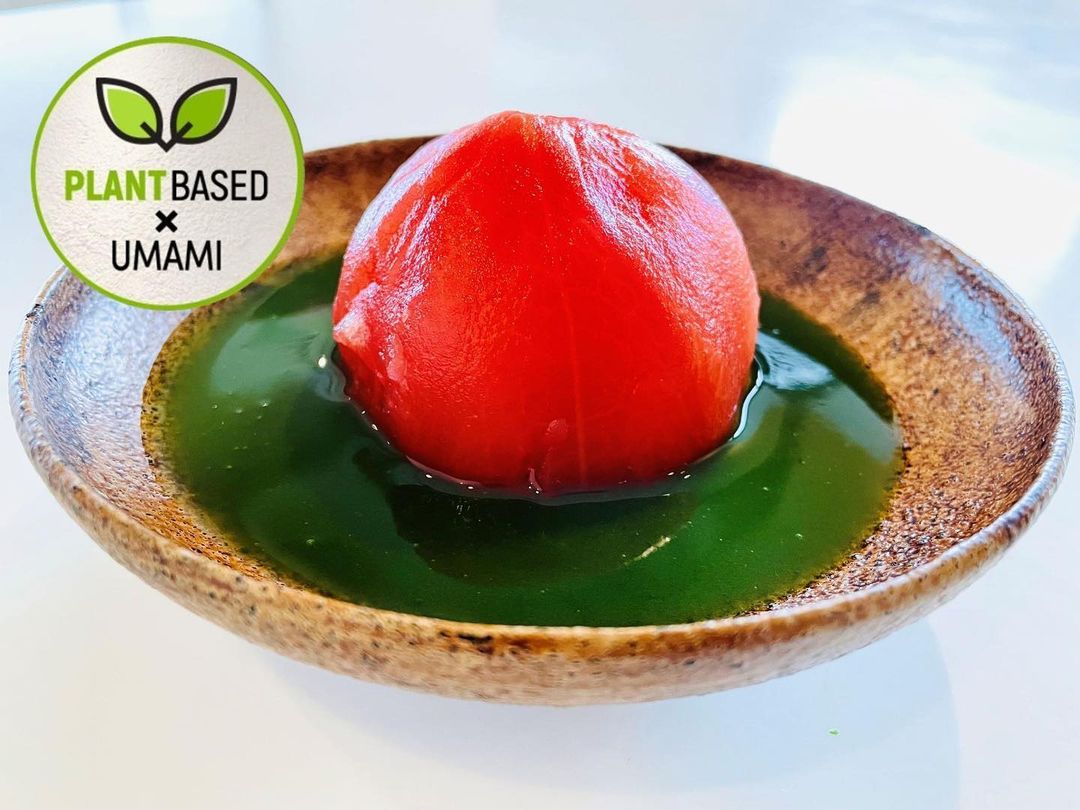 Shojin Ryori restaurant Daigo,Chef Daisuke Nomura Part1