Chicken Sautee cooked with tomatoes
Recipes with Umami Ingredients
August 2020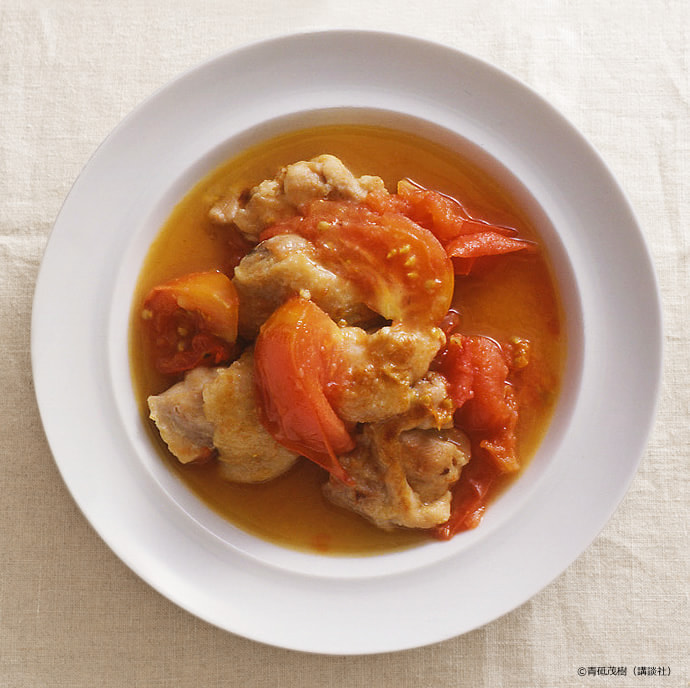 There is no doubt that you love tender and tasty chicken.
The sweetness and sourness from tomatoes accentuate this dish. The colorful ingredients are also eye-catching.
■ Ingredients( for 2 persons )
・2 tomatoes
・1 chicken thigh (300g)

| | |
| --- | --- |
| A | ・1/2 tsp salt |
| |   ・pepper to taste |
| | ・1/2 tbsp flour |

・1/4 tsp salt
・pepper to taste
■ Recipes
1.

Take the stem of the tomatoes and slice them into wedges.

2.

Cut the chicken into bite-sized pieces and sprinkle it with salt(A)and pepper, then dust it with flour.

3.

Put the chicken skin side down in a frying pan over medium heat and cook it.
When the meat turns golden brown, turn it over and cook the surface well.

4.

Add tomatoes into 3 and cover the pan with a lid. When juice comes out from tomatoes and chicken is cooked, sprinkle salt and pepper on it.
Umami Score of Main Ingredients in the Recipe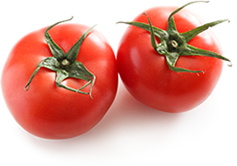 Tomatoes
Glutamate :
250mg/100g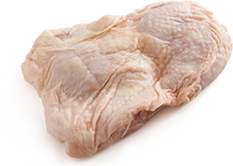 Chicken thigh
Inosinate :
80mg/100g

Cooking time : 15 minutes
Calorific Value : 410 kcal
Tomatoes are rich in glutamate, and chicken thighs are rich in inosinate. Pairing these two ingredients provides umami synergy and makes dishes tasty.
Profile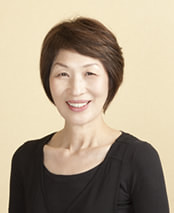 Chinami Hamauchi
cooking specialist
With the hope of "Delivering proper home cooking to everyone", she started a cooking class. Her motto is "Cooking should be much more enjoyable." She is an active participant on TV programs, cooking clips, lectures, magazines, writing cooking books, and various cooking classes. Her imagination and uniqueness have a high reputation. One of her cooking books is "Everyday Recipes with Vinegar" (Kaji Publications)