Steamed onion, cabbage and pork
August 2020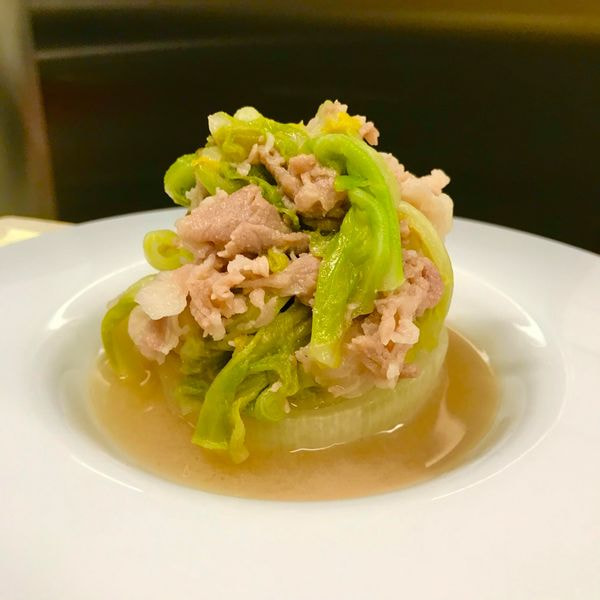 This simple yet delicious recipe is from Chef Shimomura, of double Michelin-starred restaurant EdiTioN Koji Shimomura. Use this year's new onions if possible. Combining amazake, soy sauce and pork brings the harmony of Umami. ⠀
<Ingredients>⠀
Serves 2⠀
・1 large white onion, halved crosswise⠀
・200g spring cabbage⠀
・150g thinly sliced pork loin. Stir-fry cuts can be used instead⠀
・90g amazake ⠀
(Japanese rice drink, 2tbsp amazake desert by @clearspringuk, mixed with 4tbsp water can be used)⠀
・35ml soy sauce⠀
・10g peeled and grated ginger⠀
・olive oil⠀
・salt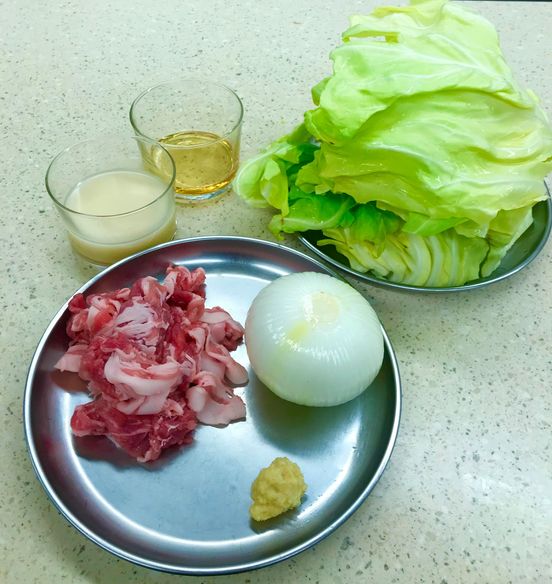 <Method>⠀
1. Splash olive oil and salt over a peeled onion. Microwave for 5 minutes at 500W.⠀
2. Trim the stem from the cabbage.⠀ Pour amazake, soy sauce and ginger into a pan and bring to the boil. ⠀
3. Add cabbage, reduce the heat and put a lid on. Steam for five minutes.⠀
4. Add pork slices and cook for a few minutes until the colour changes.⠀
5. Place onion in a soup bowl. Pile the cabbage and pork on top. Pour in the liquid from the pan and finish with a little drizzle of olive oil. Serve with rice. ⠀
Add condiments such as Yuzu kosho paste or chilli bean paste if you like.