Asparagus, Peas, Kayseri Pastirma Dressing & Parmesan
September 2020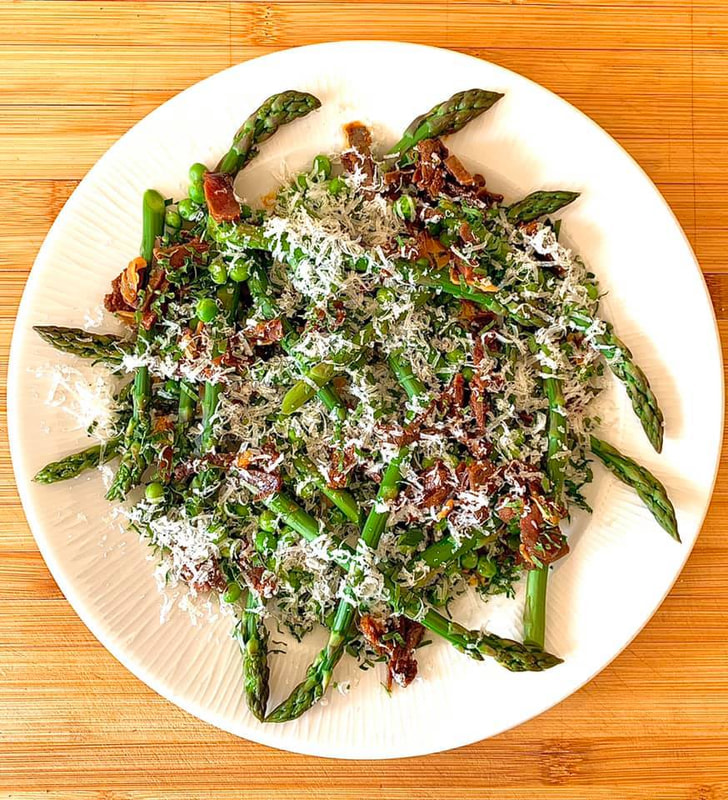 Early summer on a plate, from Selin Kiazim of Oklava. Everything in this recipe, apart from oil and vinegar, contains medium to high levels of Umami components.⠀
⠀She says: "Asparagus is at its prime right now and because of its earthy flavour takes on strong flavours really well. Turkish cured beef is one of my favourite ingredients, a unique flavour which pairs with other Umami ingredients perfectly."
<Ingredients>⠀
・Serves 2⠀
・1 Bunch English Asparagus, woody end trimmed⠀
・150g Shelled Peas, fresh or frozen⠀
・15g Parmesan⠀
・2 tbsp Parsley, chopped⠀
⠀Dressing:⠀
・100ml Extra virgin olive oil⠀
・2 cloves garlic, finely sliced⠀
・40g Kayseri Pastirma (Turkish Cured beef, rubbed in spices. Available in Turkish supermarkets. Alternatively, you could use a different cured meat), sliced⠀
・20ml Sherry vinegar⠀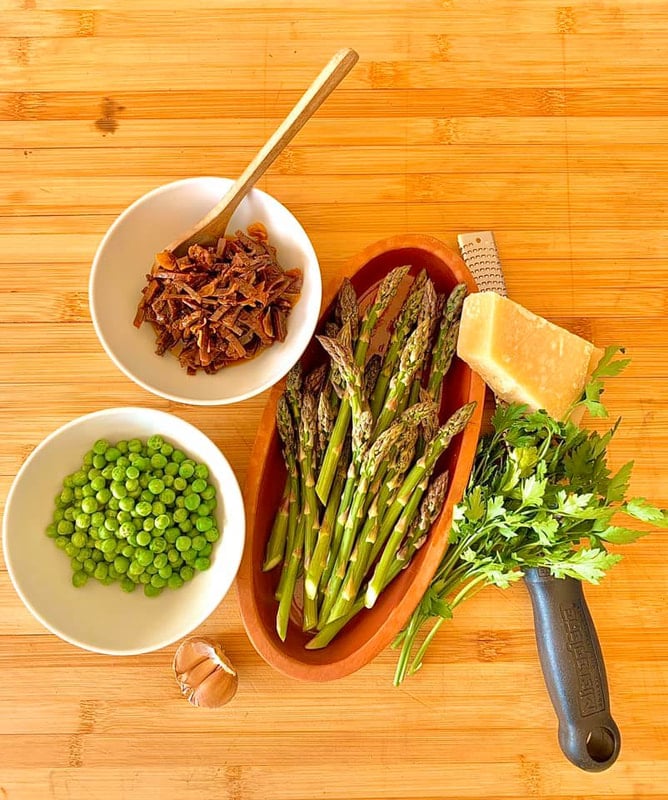 <Method>⠀
⠀1. Start by making the dressing. Put the olive oil and garlic into an unheated pan. Start to cook over a medium heat until the garlic begins to turn golden brown at the edges. At this point add the cured beef and cook for another 20 seconds. Finish by adding the sherry vinegar and take immediately off the heat. Leave to one side.⠀
2. In a pan of boiling, salted water boil the asparagus for 2-3 mins depending on thickness. In the last minute of cooking time add the peas. Drain thoroughly and leave to cool slightly.⠀
3. To assemble, scatter the asparagus and peas over a plate. Spoon the dressing all over and scatter the parsley. Finish by finely grating parmesan over the dish.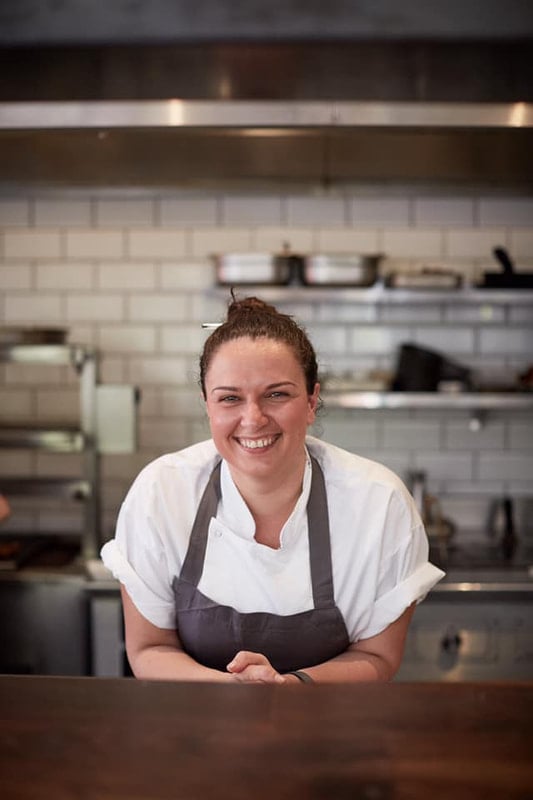 Selin Kiazim