Nobu's easy pomodoro pasta
September 2020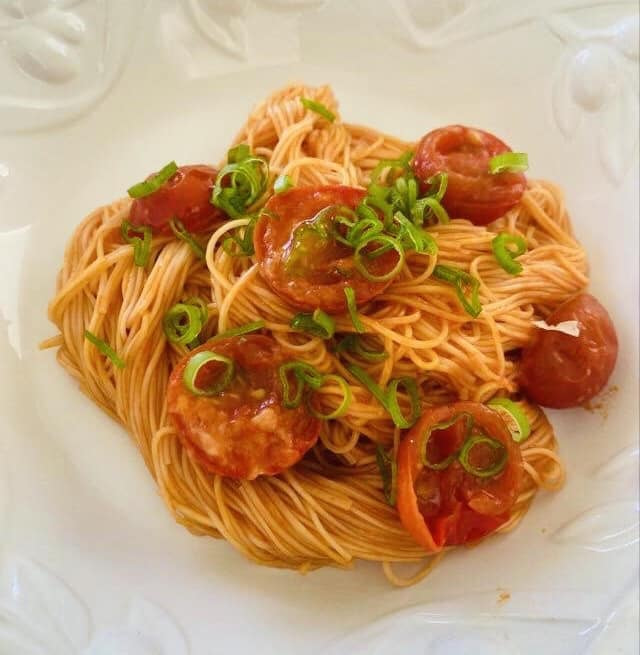 Using tomato juice instead of tinned or fresh tomato makes this pomodoro sauce quick and easy, yet tasty. Tomato and hard cheeses are among the best Umami ingredients.
<Ingredients> ⠀
Serves 2⠀
・3 bundles Somen noodle (Japanese thin wheat noodle), alternatively use 180g dried Angel Hair pasta⠀
・200ml tomato juice*⠀
・8 cherry tomatoes*⠀
・1 spring onion*, green parts only⠀
・1 tbsp butter⠀
・1/2 tsp salt⠀
・4 tbsp grated Parmesan cheese*⠀
・Olive oil⠀
・Ingredient names with * are rich in Umami⠀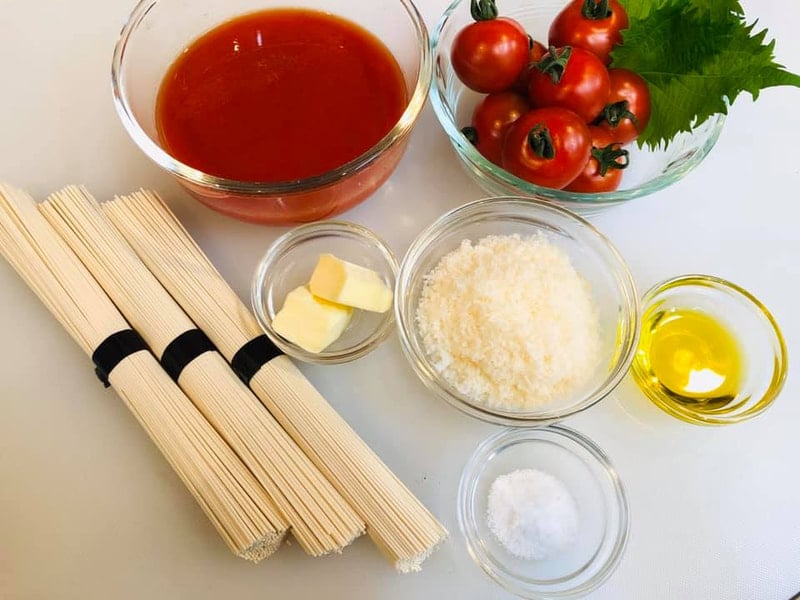 <Method>⠀
⠀1. Cook the noodles in 1.5L boiling water with with 2 tsp salt for 1 minute. Drain.⠀
⠀2. Melt butter in a frying pan. Add the halved cherry tomatoes and tomato juice. You can also add minced garlic if you like.⠀
⠀3. Pour in the drained noodle/pasta, cheese, and olive oil. Mix well and season with salt.⠀
⠀4. Finish off with chopped spring onion. Torn basil can be used instead. The photo also features Shiso or green perilla, a Japanese herb. It looks like nettle but tastes similar to basil.⠀
Try this at home and tag us!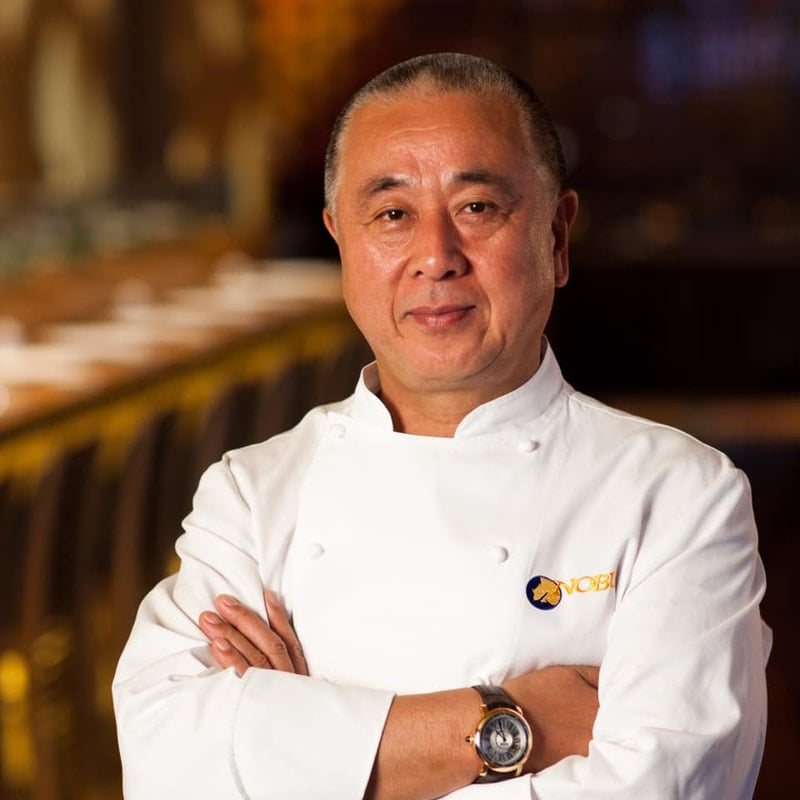 Nobu Matsuhisa