Umami Kale Crisps
Umami-rich Recipes of Vegetable
March 2021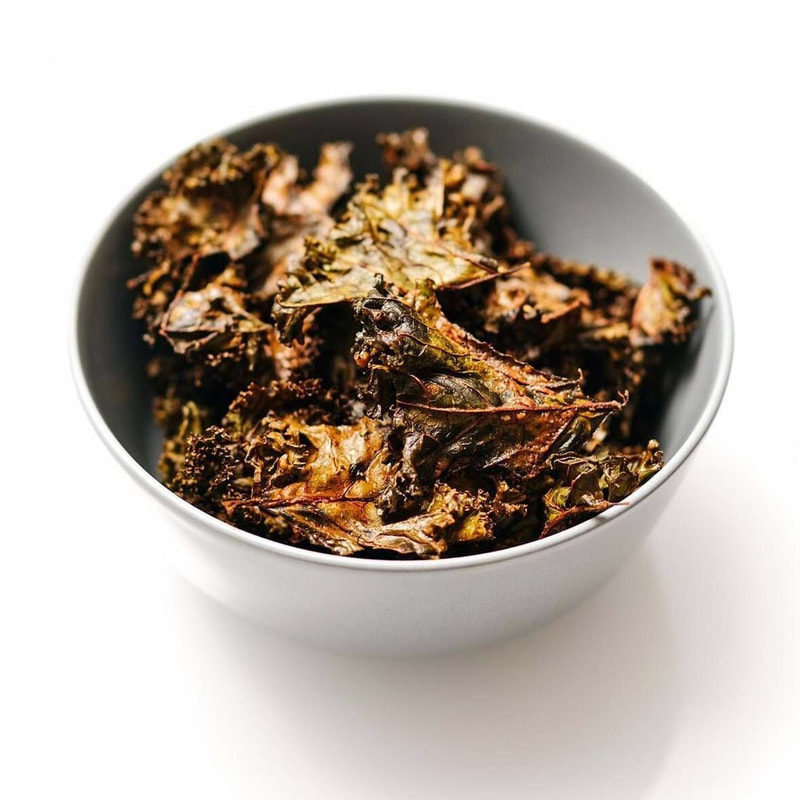 Kale can grow in winter and fill the "hungry gap" period when other leafy vegetables are scarce.⠀
⠀
This vegetable belongs to the cabbage group and is rich in the Umami element Glutamic acid. Kale is nutritious, including Vitamin A, C, and K, manganese, thiamin, and iron, to name but a few. Let's just eat more kale, shall we?⠀
Ingredients⠀
⠀
100g kale⠀
2 TBSP almond butter (unsweetened, with almond pieces)⠀
2 TBSP olive oil⠀
2 tsp soy sauce⠀
1 tsp balsamic vinegar⠀
2 tsp nutritional yeast⠀
Method⠀
⠀
- Pre heat the oven to 160ºC⠀
- Wash and dry the kale. Strip the leaves from the stems, tearing the larger leaves into small pieces.⠀
- Mix all the other ingredients in a large bowl. Stir until the mixture resembles a creamy salad dressing.⠀
- Add the kale to the bowl and using your hands, thoroughly coat all the leaves with the dressing.⠀
- Spread the coated kale over an oven tray and bake for 10 minutes.⠀
- Cook for further 10 minutes after turning and moving the leaves around. We want all of them to end up nicely browned and crisp.⠀
- When most of the leaves are dry, turn off the oven and leave for another 5 minutes for extra crispiness.