Welsh Rarebit
Recipes with Umami Ingredients
May 2021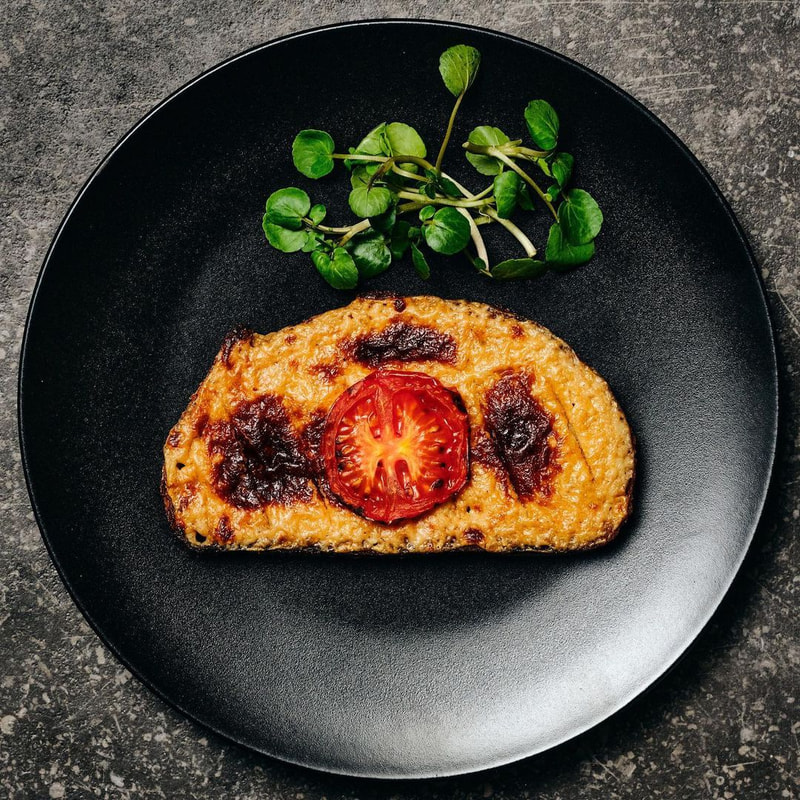 Many different recipes for this ultimate comfort food have been devised since its inception in the 18th Century.
Some recipes call for roux (white sauce) but we took inspiration from Fortnum & Mason. Mature Cheddar cheese, Worcester Sauce and egg form the Umami powerhouse for this quick and delicious toast.⠀
Ingredients⠀
⠀
250g mature Cheddar cheese, grated⠀
2 tsp mustard powder⠀
1 tsp Cayenne pepper⠀
1/2 tsp black pepper⠀
2 TBSP Worcester Sauce⠀
A few dashes of Tabasco Sauce⠀
1 egg⠀
70ml (1/8 pint) brown ale, porter or stout⠀
3-4 slices of bread⠀
Method⠀
⠀
- Grate the cheese into a large bowl.⠀
- Add everything apart from the bread.⠀
- Mix well using a spoon or spatula to squash the cheese into a rough paste.⠀
- Lightly toast the bread and evenly spread the cheese mixture over the top.⠀
- Grill until the cheese bubbles and browns.⠀
- Score the surface and splash on more Worcester Sauce.⠀
- Garnish with grilled tomato and watercress, or whatever you like.