Umami Lecture at the Basque Culinary Center
September 2017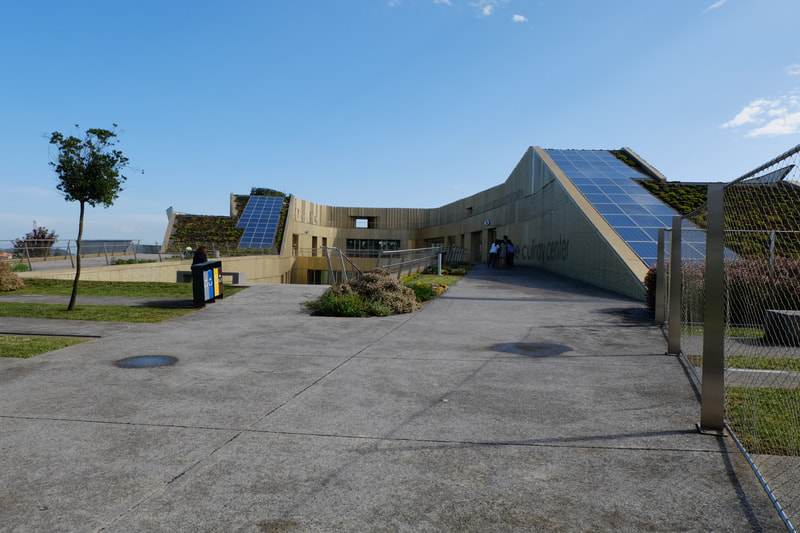 Date :August 29th, 2017
Venue :Basque Culinary Center (San Sebastian, Spain)
Organizers :Professor Arfledo Martinez (Navarra University) co-organizer: Basque Culinary Center
Presenters : Kumiko Ninomiya (Director, Umami Information Center), Hideki Matsuhisa (Owner Chef, Koy Shunka, Barcelone, Spain) Luca Fantin (Exective Chef,BVlGARI Il Ristrante Luca Fantin (Tokyo, Ginza, Japan)
Participants:Nutritians, Medical Doctors, Students
Umami is a universal taste and has gained attention in Spain lately. San Sebastian is a remarkable gastronomic city where the Basque Culinary Center was established in 2010. In the summer of 2017, the Umami Lecture was held as a part of "Taste,Behaviour and Health Gastronomy"
Following the lecture on basic information about umami by Kumiko Ninomiya, a director of the Umami Information Center and two Michelin star chefs, Mr. Hideki Matsuhisa and Mr. Luca Fantin, gave a demonstration and held a tasting.
Chef Matsuhisa is the owner and chef of Japanese restaurant "Koy Shunka" in Barcelona, Spain. His experience with the Spanish culinary field makes his Japanese dishes familiar to the Spanish. Chef Fantin creates original dishes with umami ingredients based on his Italian cuisine techniques and culinary experience in Japan. This half-day course allowed the participants to understand umami through the lecture. Moreover, the umami tasting made their experience firm.