A special lecture "Umami Seminar and Demonstration Class" was held in Peru
October 2019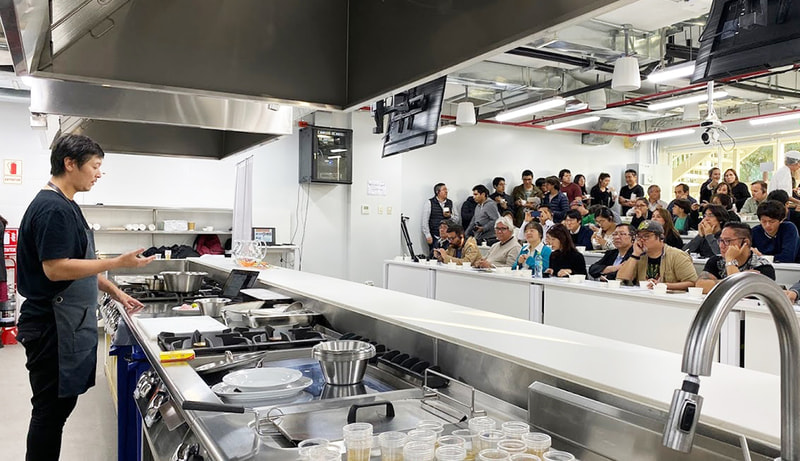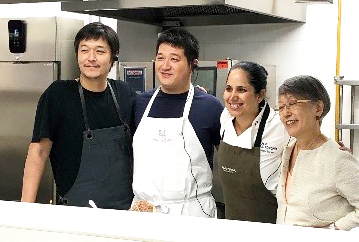 On October 21, 2019, a special lecture "Umami Seminar and Demonstration Class" was held at the university Católica del Peru in Lima, Peru.
Peru is a country that has caught the attention of gastronomists and chefs around the world in recent years.
This event was sponsored by Katrika University, in cooperation with Umami Information Center.
The participants were Peruvian chefs, researchers and media people, etc.
The theme of this special lecture is "Kitchen Science - Eating Healthy and Delicious". In the keynote speech, Dr. Kumiko Ninomiya, one of the center's directors, gave an easy-to-understand lecture on the basic knowledge of umami, using breast milk and traditional Peruvian food ingredients as examples.
In the cooking demonstrations that followed, popular Japanese chefs Hiroyasu Kawate (Restaurant Floriage in Harajuku) and Tetsuo Ohta (La Casa di Tetsuoota in Nakaruizawa) took the stage, as well as media-famous Peruvian chef Arlette Eulert (MATRIA Restaurante). Each of them presented some dishes that took advantage of the umami flavor and gave the audience a chance to taste them. The event was featured in the local newspaper "Perú Shimpo" and the food magazine "Senmon Ryori".