Umami Seminar for the first grade students of a culinary school in Niigata
October 2019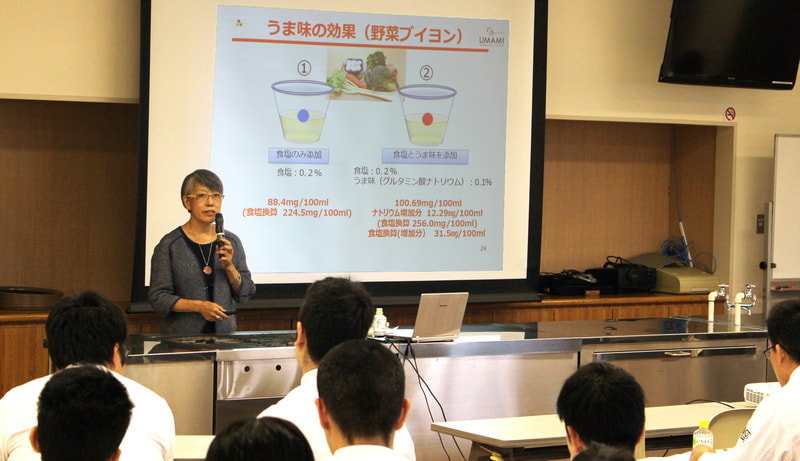 On October 8, 2019, the Umami Information Center held an Umami Taste Lecture at Niigata Cooking Technical School in Niigata City.

The lecture is held every year for first-year students and includes a tasting session to explain basic knowledge about umami such as synergistic effects and the low-sodium function of umami.

We will proactively promote the approach to culinary schools so that students who are responsible for the future food can understand umami properly.