The first umami lecture was held at the Kyoto Culinary School
January 2020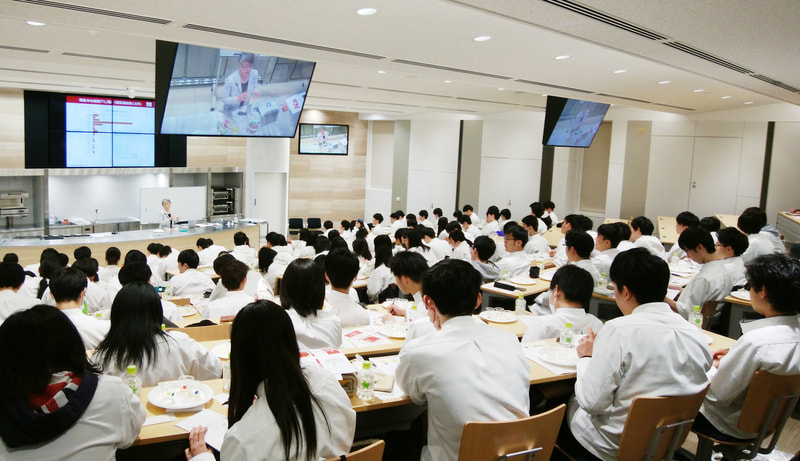 On January 29, 2020, an umami lecture was held for 130 students at Kyoto Culinary Arts College in Uzumasa, Kyoto. The theme of the lecture was "The science of umami: learning about umami through experience".
This was the first time for the umami lecture at the school, but the students were very enthusiastic about it, which included tastings of dried tomatoes, katsuo dashi and kombu dashi.
The Center will continue to approach culinary schools in order to help students who will be responsible for the future of food understand umami correctly.