Umami lecture for the Japanese Chamber of Commerce & Industry of Chicago (JCCC)
July 2020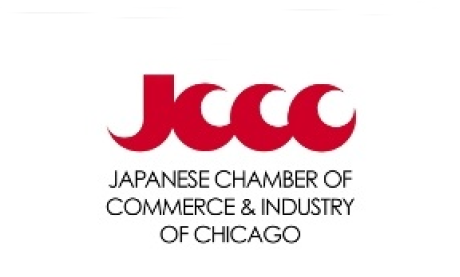 On July 30, 2020, Japanese Chamber of Commerce & Industry of Chicago (JCCC) hosted a cooking webinar titled "Let's fight off COVID-19! - Learn from the pros! World of food, health, umami!." About 100 people, including Japanese expatriates living in Illinois, their families, and officials from JCCC viewed the webinar. At the seminar, Dr. Ninomiya, Director of Umami Information Center, gave a talk on the discovery of umami and basics of the taste.
In addition, Mr. Ryohei Hayashi, the owner chef of the Japanese restaurant "Tenoshima" in Minami Aoyama, Tokyo, gave a cooking demonstration of umami recipes and introduced home cooking using ingredients that are easily available in US.
The seminar was followed by a cooking contest. Many people submitted their recipes and photos of their favorite dishes, and Chef Hayashi and Dr. Ninomiya participated as a judge.
The seminar, which was held online for the prevention of COVID-19, was very popular among the participants staying homes.
In a survey conducted by the secretariat, some of the comments were: "It was a pleasure to learn about Japanese recipes and umami in U.S.",
"I was very happy to learn about Japanese recipes and umami while being in the U.S." and "It was very easy to understand the lecture as it started with an explanation of umami ingredients and then showed the video of cooking with those ingredients. The video showed us how to cook with those ingredients, so it was very easy to understand".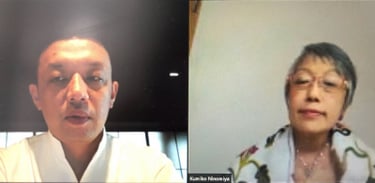 UIC realized that online seminars are a new way of life in the age of COVID-19.