Intensive class to learn dashi and umami at Tohoku Univ
July 2021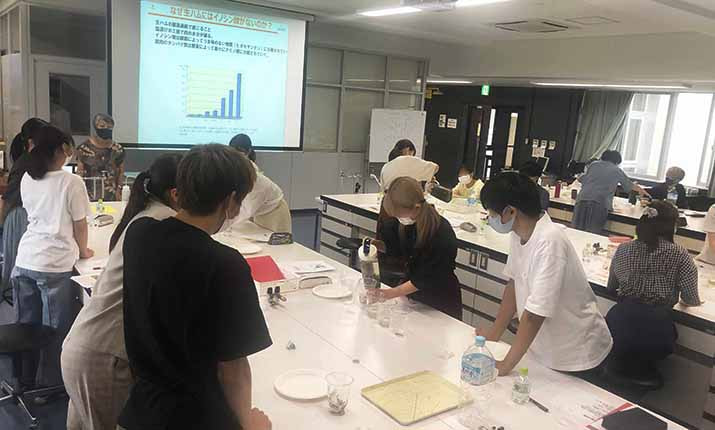 Sometimes, knowledge gained from books and classes can be more deeply understood with surprise and excitement when we have opportunity to experience it. And the experience will remain in the mind.
This summer, students of Tohoku University experienced umami through lectures and practical class.
On July 26, the Umami Information Center (UIC) gave a special class on "The Science of Dashi and Umami" at Tohoku University, one of the Japan's elite seven imperial universities.
It was a part of the "Basic Seminar: Understanding Japanese Food Culture Scientifically", an annual intensive course for the first-year students. The classes on Japanese Cuisine were given by the lecturers from various academic fields such as psychology, nutrition, physiological science, clinical medicine and culinary science. The lectures were given by scientists from inside and outside the university.
Since 2016, UIC has given lectures and practical class focusing on umami and dashi in this course.
Dr. Kumiko Ninomiya, a UIC consultant, gave five-hour intensive class including lecture on the science of umami and observation of five kinds of dashi ingredients (Rausu kombu, Rishiri kombu, Ma-kombu, Hidaka kombu, and niboshi - dried sardine), making dashi using them, tasting various umami ingredients.
At the end of the class, the students gave presentations on "transferring others what dashi and umami is in their own words."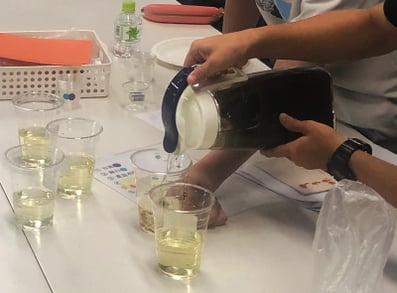 Twenty students enrolled in literature, law, economics, medicine, dentistry, engineering, agriculture, and education attended Dr. Ninomiya's class. They provided a good deal of feedback after the lecture.
"The class was easy to understand. I learned about the characteristics of umami and the positive effects it has on the body.
"I realized that umami promotes salivation. Since saliva is good for our health, especially for the oral environment, I would more consciously take umami in my daily life.
"I have learned about umami from the previous lectures in this course. However, this was the first time that I realized "this is umami!".
"I was very impressed by the tasting experiment of adding dashi to miso water. It was just amazing.
I was surprised at how different it tasted depending on whether it had umami or not."

We hope that all the students will utilize the knowledge of umami in their fields and play active roles in their future.