The 11st Global Ham Congress in Spain
June 2022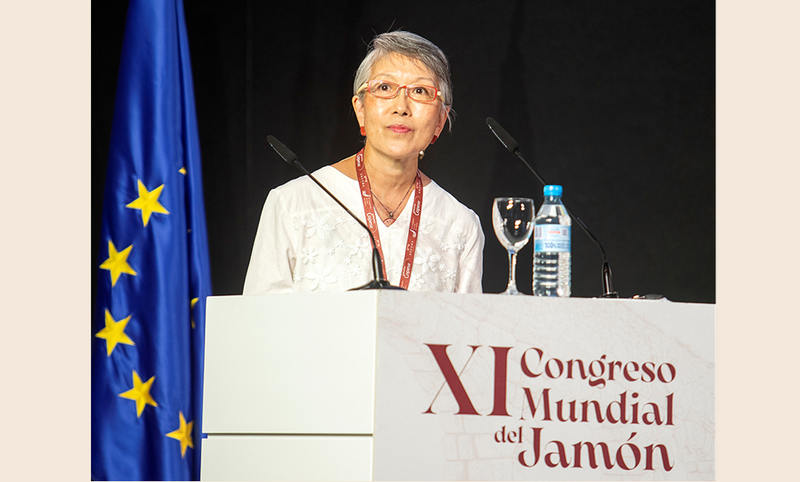 The 11st Global Ham Congress was held in Spain from June 8 to 10, 2022. The congress was held every two years, yet it has been cancelled since 2019 because of the COVID-19 pandemic.
Invited by the congress, Dr. Kumiko Ninomiya, a UIC consultant, had a lecture on the second day (June 9) titled "Science of umami taste and koku attribute: adaptation to gastronomic culture". Following is a congress report from Dr. Ninomiya.
****
The XI World Ham Congress (XICMJ) was held on June 8-10 in the historic city of Segovia in central Spain.The congress was attended by approximately 450 participants including Spanish researchers, pig farmers, cured ham producers, and the press.
In Spain, many people working in the cured ham industry know the words "umami" and "koku".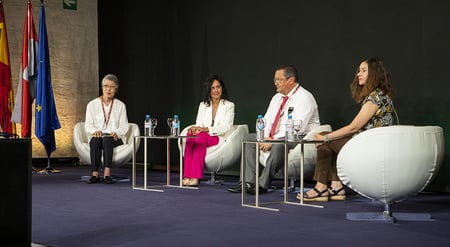 However, few people understand these words correctly, which is why the Japanese Cured Ham Association requested me to have a lecture on umami and koku of cured ham at the congress. At the end of the session on the previous day, Sr. Julio Tapiador, the president of the congress reminded the audience not to miss the lecture of umami and koku next day. As a result, the morning session on the 9th was almost full.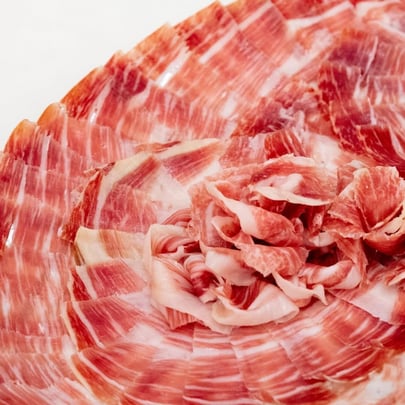 I explained that glutamate, the umami substance in cured ham, is about 40 times higher after one year of aging. I also introduced various substances in cured ham and their effects on koku.
Coexistence of umami substance and koku related substances in cured ham, such as peptides, Maillard reaction products, and mixture of various free amino acids, enhance koku attribute to give complex and mouthful flavor.
After the lecture some researchers and producers talked to me and I felt the participants were highly interested in umami and koku.
A variety of cured hams were served in the congress site. I had the valuable experiences of tasting - Jamon Serrano made from white pigs and Iberian ham from black pigs, as well as tasting hams of the different aging periods.
EFE news agency reported on the congress in its web news and gave a brief explanation about the koku.
<The article by Agencia EFE, S. A.>
http://www.noticias24horas.com/gastronomia-el-jamon-se-abona-a-las-tecnologias-y-a-la-inteligencia-artificial/