Umami lecture at Kagawa Nutrition University
June 2022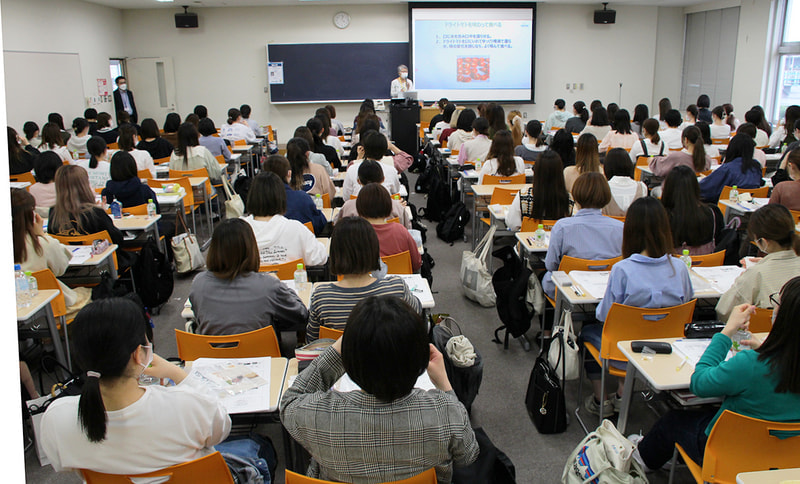 In order to support people's healthy dietary life, students who study to become registered dietitians, nutrition teachers, or food technologists are making efforts to acquire high level of knowledge and practical skills. Accurate information about umami is one of them.
On June 14, the Umami Information Center (UIC) gave a lecture entitled "Knowing Umami, Tasting Umami – for Healthy Dietary Life" at Kagawa Nutrition University. The lecture was attended by 120 third-year students in the Department of Practical Nutrition who aim to become registered dietitians. The lectures cover product development, manufacturing methods, quality control and so on.
Dr. Kumiko Ninomiya, the UIC consultant, gave the ninth lecture of this course. She had a lecture on the sense of tastes, especially umami.
The 1 hour and 40 minutes lecture covered wide range of topics around umami, starting with the relationship between nasal aroma and retro-nasal aroma, and the mechanism of taste sensation. Dr. Ninomiya then went on to explain umami substances and their scientific natures, as well as the characteristics of Japanese umami-based dashi and dishes using umami rich dashi. She further expanded the subject to the recent research on health issues such as the salt reduction without compromising taste by using umami and the promotion of saliva secretion by umami substance.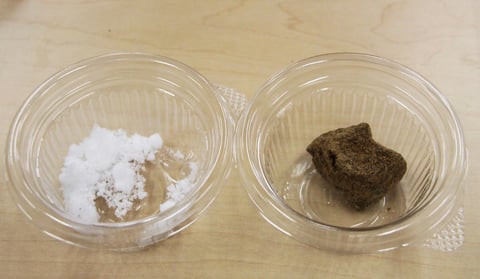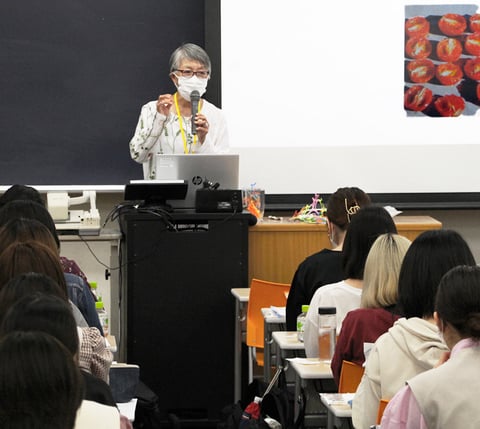 MSG (monosodium glutamate) is a crystal of highly purified umami substance, but white crystals are sometimes misunderstood as a chemically synthesized compound. In this lecture, students compared the aroma of high purity fine white sugar and low purity brown sugar lump to learn that highly refined, pure substances are white crystals and have no aroma. MSG is a highly purified white crystal with no aroma. Therefore, MSG can be used in any country's cuisine.

While tasting dried tomatoes, kombu, miso water, and cheese, the students carefully searched for umami in these umami rich ingredients and tried to explain the characteristics of umami in their own words.Students commented, "The lecture was very easy to understand," and "I learned about umami in my first and second grade classes, yet I didn't understand what it tasted like. But today's experience helped me understand the taste better."
UIC introduced the center's website and other materials as a reference for students who would like to learn more about umami. We hope that students will make use of umami information we have for their study and even after they start their careers.