Online Lecture "To Eat Deliciously, Forever - Explanation of the Function of Umami Substances"
August 2022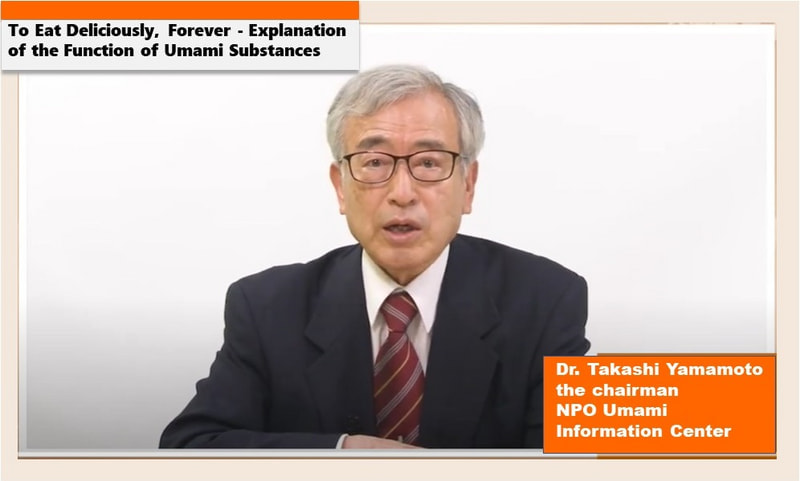 August 4 is "Nutrition Day" designated by the Japan Dietetic Association.Every year around this time, the dietitians hold various activities across Japan so that everyone can enjoy thinking about nutrition.
As one of this year's activities, the Japan Dietetic Association held its annual conference online for a month from July 8 to August 7, in which the Umami Information Center (UIC) participated as a sponsor.
During the conference, Dr. Takashi Yamamoto, the chairman of UIC and a professor of Kio University, had an online lecture titled "To eat deliciously, forever - Explanation of the function of umami substances", which was attended by a lot of dietitians.
In this lecture, Dr. Yamamoto went one step further from the topic of "What is umami?" to explain "Why does adding umami substances make dishes more delicious?" 
To improve the taste of food, be aware not only of adding umami, but also of koku.
When the kokumi substances exist together with the umami substances, umami and koku influence each other, and the dish becomes deeper and tastier. The kokumi substances enhance the response of umami, which causes some properties of umami taste; "Spreading across the tongue" and "lingering in the mouth", to appear as characteristics of koku at the same time.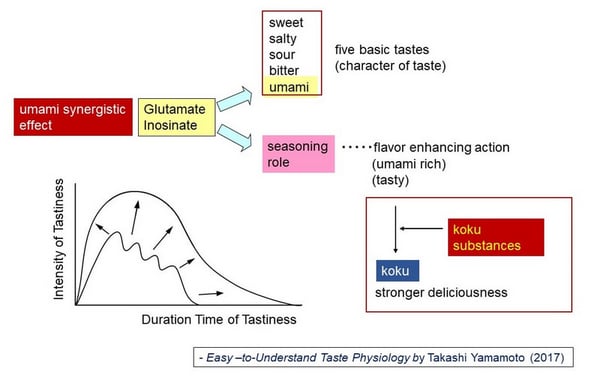 Many people may already know through experiences that by adding umami of dashi or seasonings to a dish, the dish becomes richer, the overall taste of the dish becomes more harmonious, or the tastes characteristics of the ingredients become clearer. However, there have been few explanations as to why these effects are brought about.
Dr. Yamamoto's lecture was an attempt to clarify the mechanism of them.
UIC will continue to provide scientific evidence-based information on how umami can contribute to our dietary life and health.