The Umami Future Session 2022 – Report I
March 2022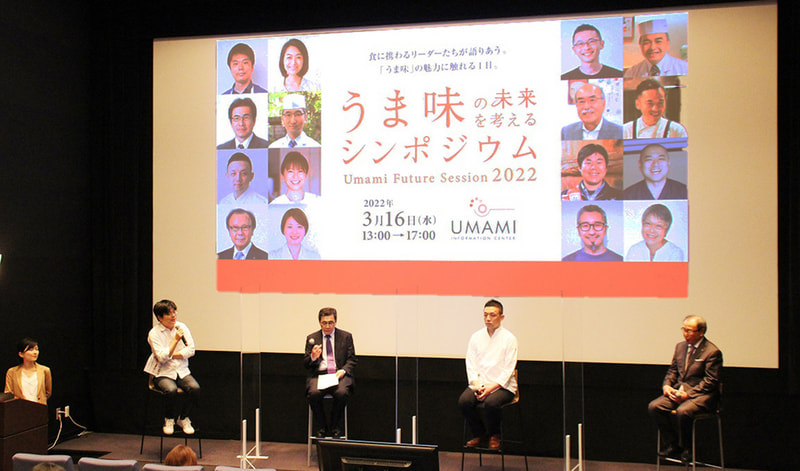 On March 16, 2022, the Umami Information Center (UIC) held the Symposium "the Umami Future Session 2022" online.
The panelists were professional chefs, cooking experts, academics, producers, and other leaders in the food industry. They gathered across industries to discuss "umami" from their working situations and deepened their understanding of umami. Their discussion on the appeal of umami was shared to the audience. This symposium served as an opportunity for people to rediscover the importance of umami and food, and to think about its bountiful future.
Session 1: What is umami?
Panelists: Naoya Higuchi (Coordinator: writer, food expert)
Toshihide Nishimura (vice chairman of UIC, professor of Kagawa Nutrition Univ., Dag)
Ryohei Hayashi (Chef of TENOSHIMA, a Japanese cuisine restaurant)
Takashi Okui (President of Okui Kaiseido Co., Ltd., a kombu wholesaler)
The symposium opened with a keynote lecture by Dr. Nishimura, vice chairman of UIC, who presented "What is umami?" and other premises.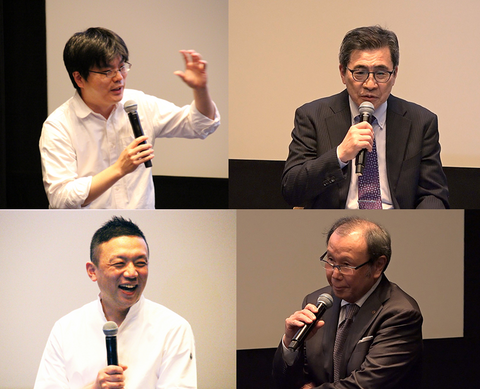 Based on these premises, the four panelists in Session 1 discussed the "relationship between aroma and the five basic tastes" and "the importance of dashi and water" from both scientific and culinary perspectives, taking kombu, a typical umami ingredient, as an example for their discussion.
The panelists confirmed that umami enhances the aroma and taste of ingredients and the benefits of umami. The discussion, which also included the Japanese people's thoughts and aesthetic feelings toward kombu, stimulated intellectual curiosity of the audience.
Session 2: How should we pass down the appeal of umami to children?
Panelists: Misaki Iwaki (Coordinator: miso researcher)
Shingo Sonobe (Chef of Heihachi Jaya, a Japanese cuisine restaurant)
Yumiko Izawa (Cooking expert)
Mika Tsuyukubo (associate professor of Toyo Univ., Dr of cookery science)
The theme of the session 2 was "What we should do to convey the appeal of umami to children". The panelists discussed how to pass down the appeal and importance of umami to children to pass it on to the future.
The panelists, who were all engaged in dietary education activities for children, agreed that it is important to communicate umami through the tasting experience, because they do not have much chance in tasting umami consciously. They confirmed the understanding that what adults can do for children is to create such opportunities and let them express their impressions in their own words.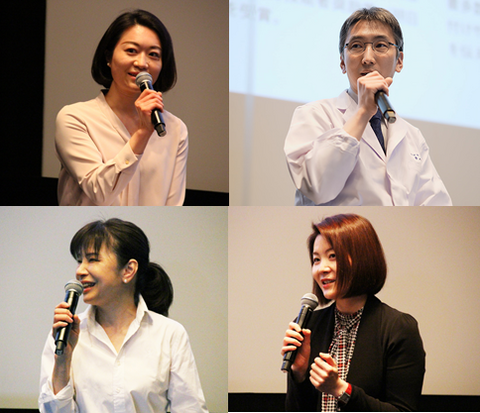 During the session, participants at the venue and online tasted the niboshi – dried small sardines – at the same time. Tasting niboshi, the participants confirmed that to develop the ability of tasting, which goes beyond the ability of eating, it is important to have the experiences of education or training guided by someone else.
The panelists renewed their recognition that the conscious eating enriches a person's senses, helps generate new ideas, and even fosters rich humanity.
The video of "Umami Future Session 2022" can be viewed at the following URL
https://www.umamiinfo.jp/movie2/ufs/
(To be continued to Report II.)