>
>
Umami-rich Recipes with Beef


By knowing the ingredients that have umami and combining them skillfully,
you can easily make delicious meals thanks to umami synergy.
Here are six recipes using high-umami-score ingredients. Please try out and enjoy these recipes.

By the way, these recipes are mainly created using Japanese ingredients.
Please feel free to change them with ingredients from your locality and enjoy your original umami-rich recipes.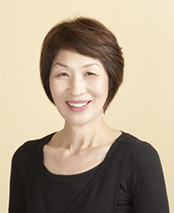 cooking specialist


With the hope of "Delivering proper home cooking to everyone", she started a cooking class. Her motto is "Cooking should be much more enjoyable." She is an active participant on TV programs, cooking clips, lectures, magazines, writing cooking books, and various cooking classes. Her imagination and uniqueness have a high reputation. One of her cooking books is "Everyday Recipes with Vinegar" (Kaji Publications)